My fight for better budgets and better schools for all SLPS kids | The St. Louis American
Gloria Nolan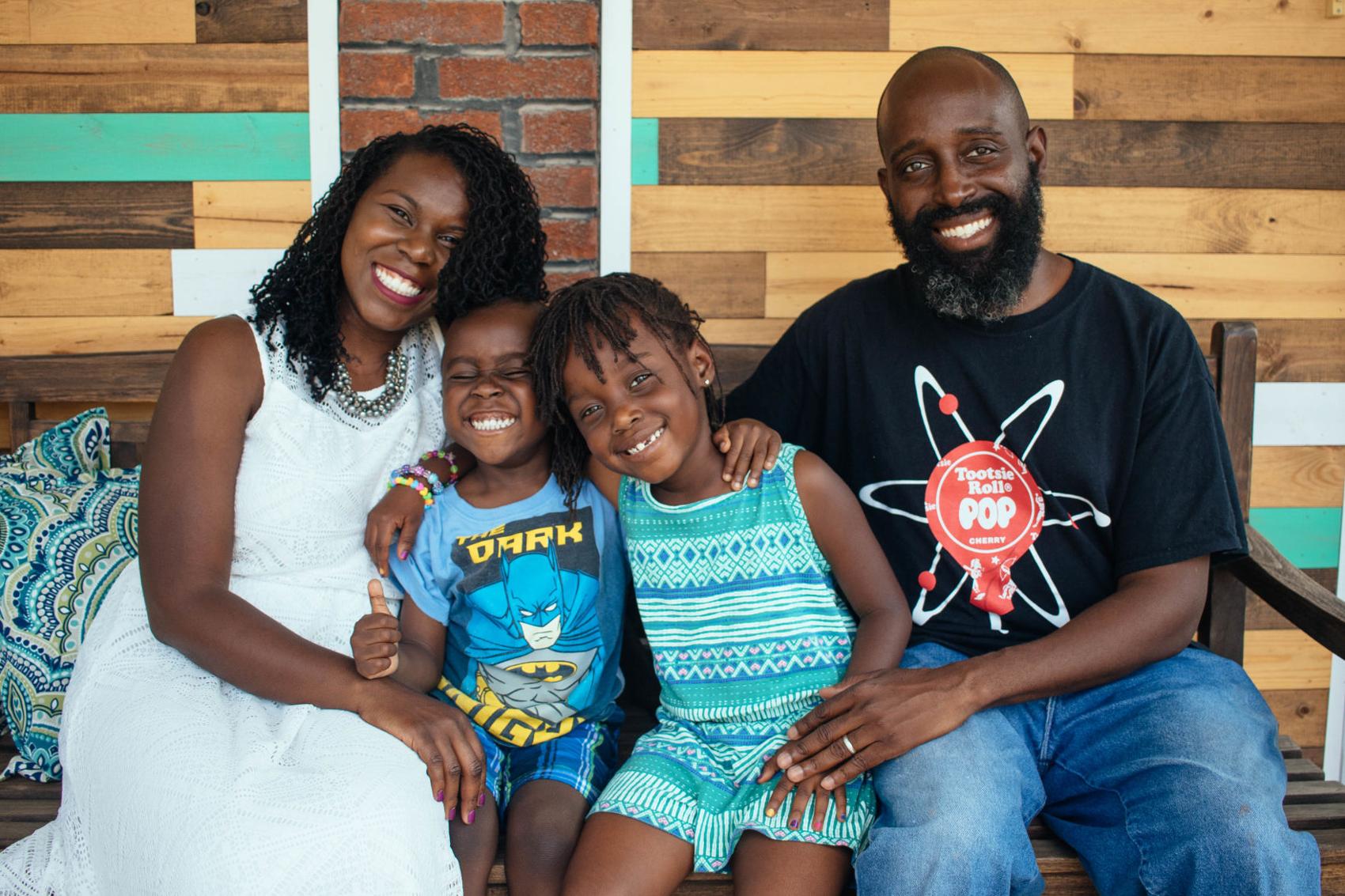 Growing up, my sphere of reference was pretty much limited to 10 blocks around where I lived in North St. Louis. I went to Farragut Elementary School. Then I studied at Williams Middle School eight blocks away. For high school I attended Beaumont four blocks away. It was like I lived in a city inside of a city.
It was rare I left those 10 blocks on the North Side. With such limited exposure, I didn't realize what was happening outside of my city – in the other parts of town. Looking back, I don't think I was even given the opportunities I might have otherwise been granted if I lived in a different 10 blocks.
By the time I was six years old, my mother was in prison and I lived with my grandmother. When I turned eight, my grandmother released custody of my brother and me to the State of Missouri. We went into foster care – into two separate homes.
Foster care was difficult. I was a lost kid in the shuffle. The kids that lived in my foster home came and went a lot. Despite the circumstances, I did what was necessary to remain in the same home my whole eight years in the system.
My foster mother was well-intentioned, but her main focus was providing shelter, food, clothing. Nothing else. Even in the midst of that, I was a good student. I had excellent grades. I was an anomaly in comparison to many of the foster kids. I always had the best report card, and my foster mother celebrated my success. When I excelled, there weren't any opportunities to challenge me or extracurricular activities to enhance my educational journey. We went to school, and that was it. And, when I did struggle, there was no support.
I felt a lot of anger because of the brokenness of my life. The system wasn't designed for kids like me – a parent in prison, a grandmother who I believed gave me away, and a father I never met. So I was angry.
The fights I had with the foster kids started to spill over at school. I got into one fight, and I was almost suspended. Mrs. Blaine, who was friends with the new principal, advocated for me. She said, "Don't suspend her. If she gets in trouble again, then you can, but let me try a different approach first."
She created a safe space for me and three other girls who were also part of the "lunch club." During those lunches, Mrs. Blaine sparked a fire in me. She helped me become engaged and involved. I started joining clubs and different activities that I would not have found on my own.
Mrs. Blaine and another teacher, Mrs. Cowley, nicknamed the four of us the Dream Team. They told us, "You're going to graduate from high school. And you're going to graduate from college."
While I am now reunified with my mother and am helping her go back for her diploma this fall, neither my grandmother nor my mom had graduated from high school when I was a student. So for someone to tell me that I was smart enough to go beyond was more validating than words can express.
Today, three out of four of us have master's degrees. We're still in contact today, still inspiring one another. Those women, that middle school – that was pivotal. It opened my eyes up to the possibilities of more.
I'm back in my hometown, and I see a spark in my own kid. I want to be her advocate, to provide her with the opportunities I didn't know how to access when I was a student. I had heard of gifted programs, but they were a foreign concept until my coworker asked me, "So, what are you doing about school? Where's Dylan going?"
I felt a bit underprepared. Dylan was still three, and my coworker was talking about schools already. I knew the public school system as a student. But, at the time, I didn't know it as an adult.
Based on my zip code, they placed my daughter and son at Columbia Elementary School, where they're building a gifted program. Kennard CJA Elementary School, in South City, was my first choice. Kennard is the premier gifted school in Saint Louis Public Schools. Kennard's performance is comparable to many private schools in the state and affluent suburban public schools.
I took a tour, and I became livid – and rightfully so. Although Columbia's school building has been nicely kept over the years, it doesn't remotely compare to Kennard. Kennard has a theater program. It has foreign language, a robotics club, a science lab, access to technology. The principal has a doctorate. The list of resources and opportunities goes on and on. There is a lot of parent support. It has the crème de la crème of teachers. The environment is designed for kids to thrive, to learn, and grow.
I'm still trying to make sense of it. Those parents are over there paying taxes, and I'm over here paying taxes. So, where's our stuff?
After my husband and I toured Kennard, we sat in the car just looking at each other, jaws dropped. Seeing that other space made me mad. Every child should have that, so why don't they?
That, like Mrs. Blaine's love and wisdom, lit fire in me that won't dwindle. I wrote a long note to the superintendent, demanding a meeting. I haven't stopped advocating and leading change since.
Mrs. Blaine's advice still echoes in my heart and mind. She'd say, "Girl, figure it out. You know how to read!" That's what I've been doing. I called some other PTO parents and learned about their approaches and strategies. I began to host fundraisers. I'm working relentlessly. I have no choice. This work needs to be done for the sake of every student – for the ones with parental support and the students like me who are especially dependent on the schools to provide guidance and a nurturing environment.
I want some answers. This must be the first step towards creating a future where every school has the resources like Kennard. Along with 15 other North City residents with connections to SLPS and a coalition of allies, we are demanding the district formally adopt and implement the following policies:
distribute paper and electronic communications to all schools staff, faculty, and families about all budget meetings and decisions.

host four sessions a year to gather public input into key decisions on the upcoming school year's budget.

release paper and electronic reports and dashboards that illustrate district-wide and school specific budget sources, allocations, goals, and strategic priorities.
I invite you to join me and the Better Budgets Better Schools campaign this Saturday, September 29 at the Julia Davis library from 2:30-4 p.m. We're hosting a teach-in share what we've learned about the budgeting process and to discuss how we can collectively call for more transparency and community input from the people most impacted by the district budget every day, such as teachers, students, and caretakers.
I come to this work from a sense of love and appreciation for SLPS and the teachers there. I want our public schools to foster students to thrive. With two students – one in first grade, the other in Pre-K – I am committed to this work for years to come. I believe a lot of change can be accomplished before my kids graduate from high school. I am committed to action that will lead to true policy changes. Will you join me?