New business accelerator launches for black, Latinx entrepreneurs
By Colleen Schrappen St. Louis Post-Dispatch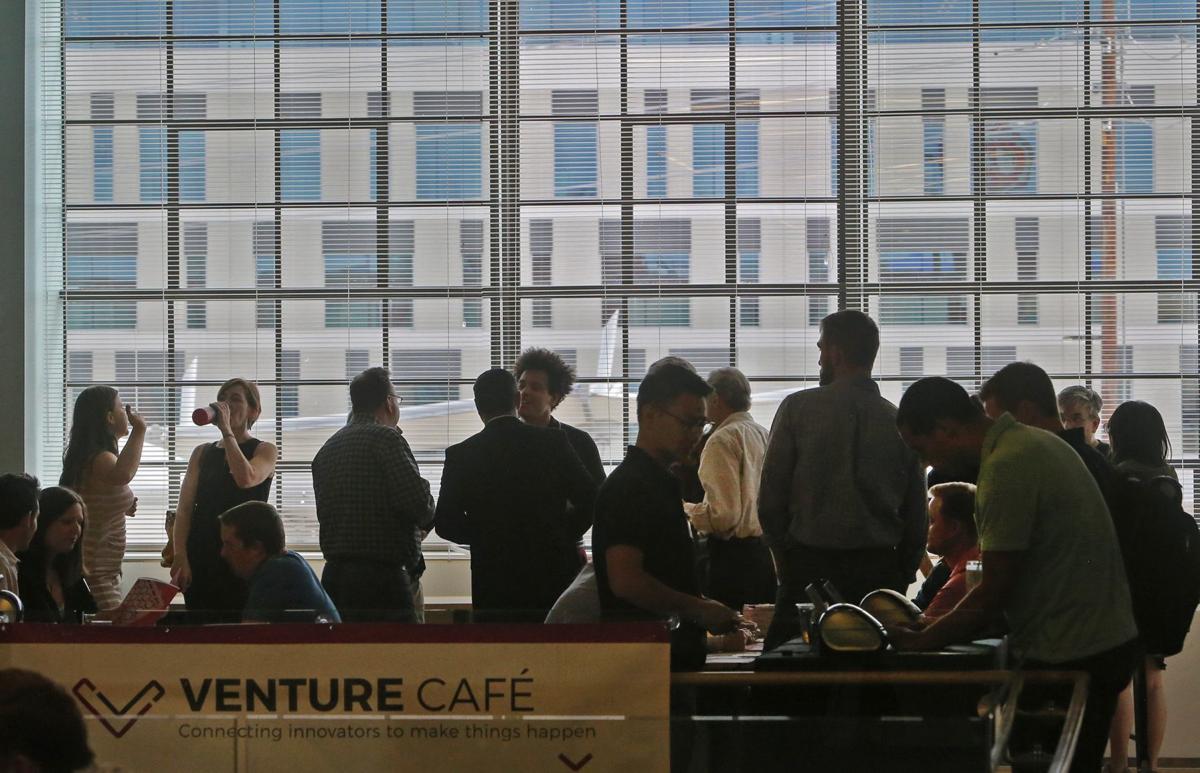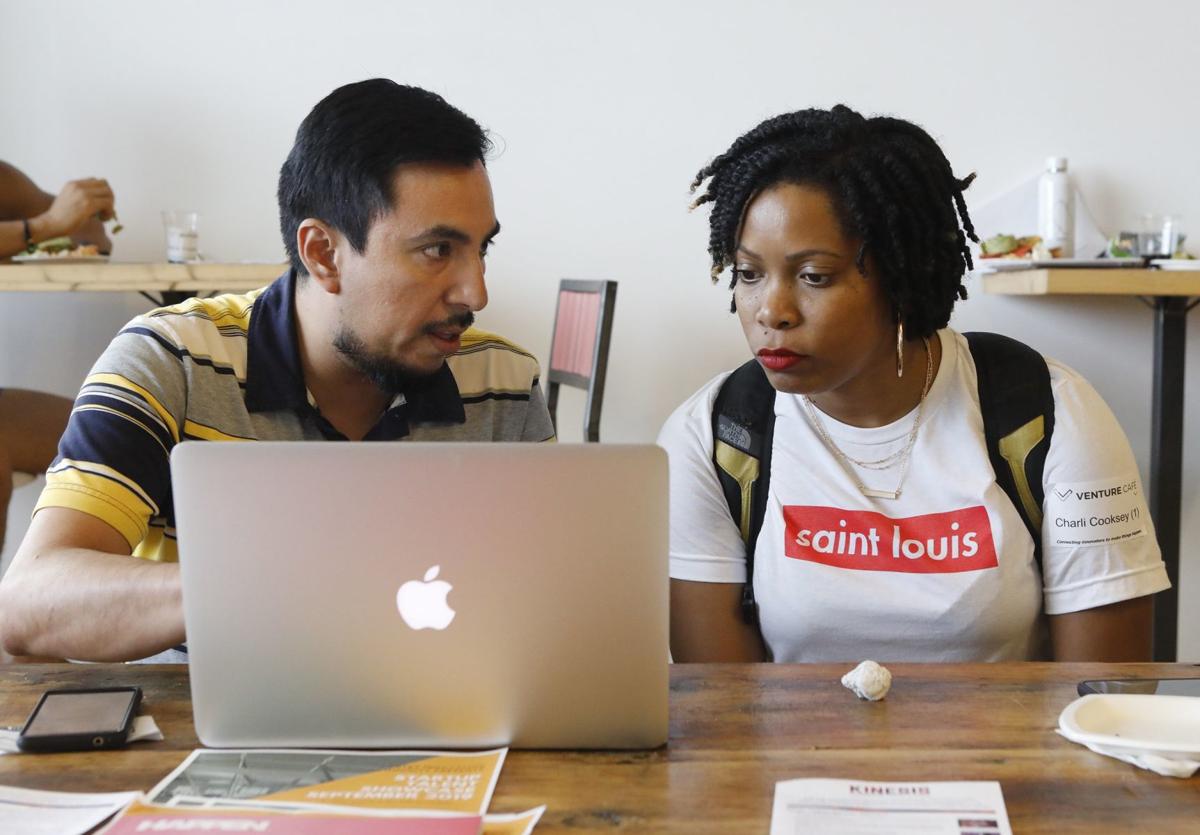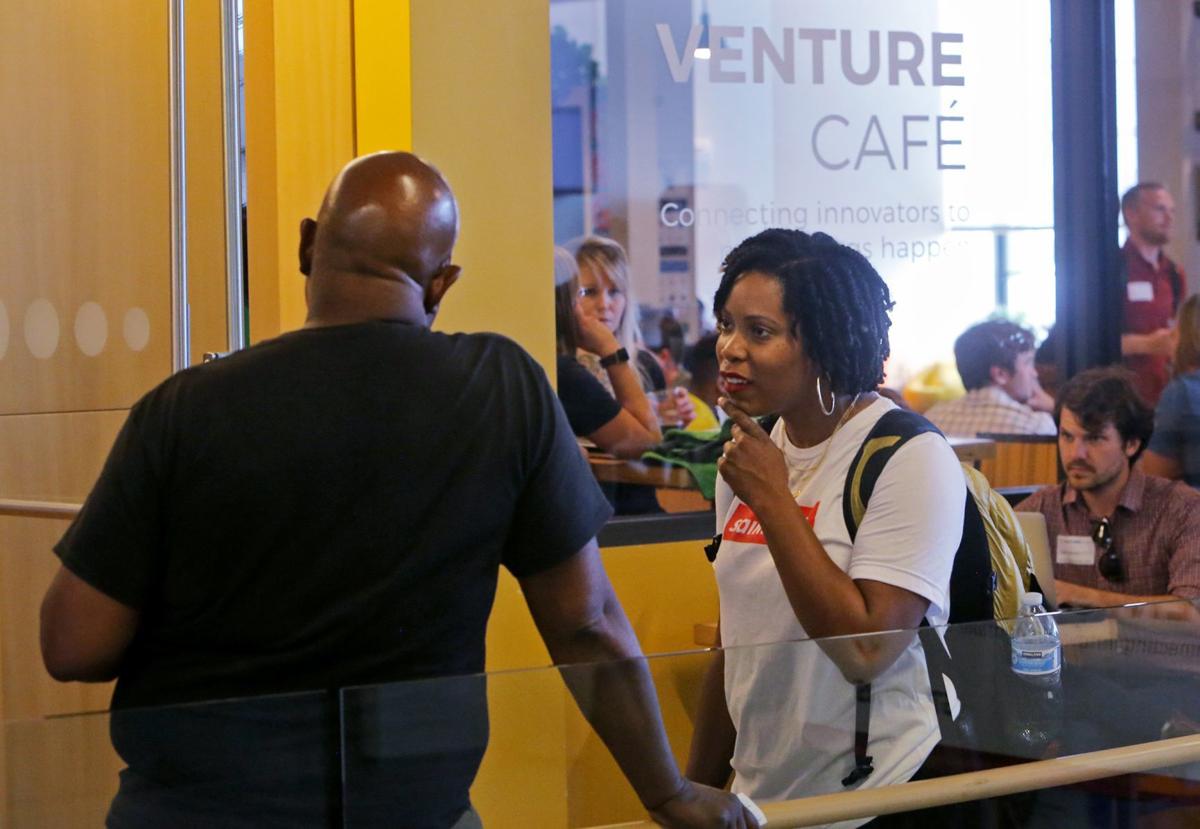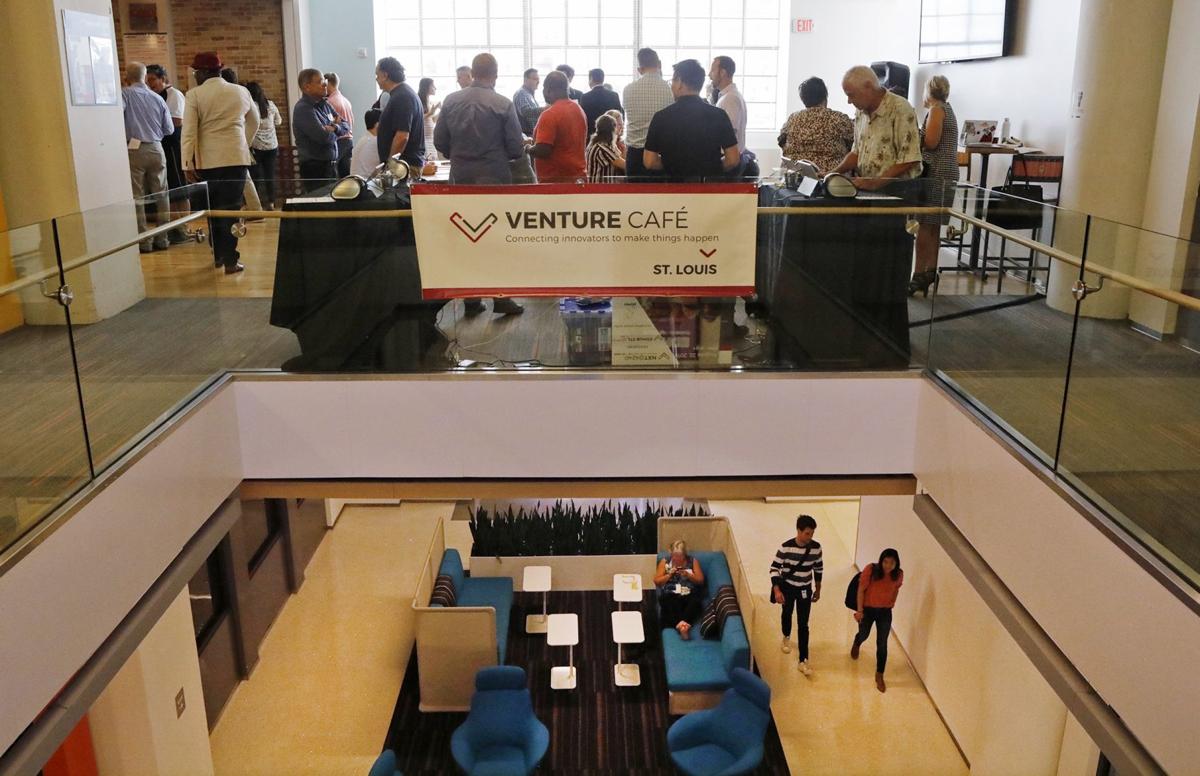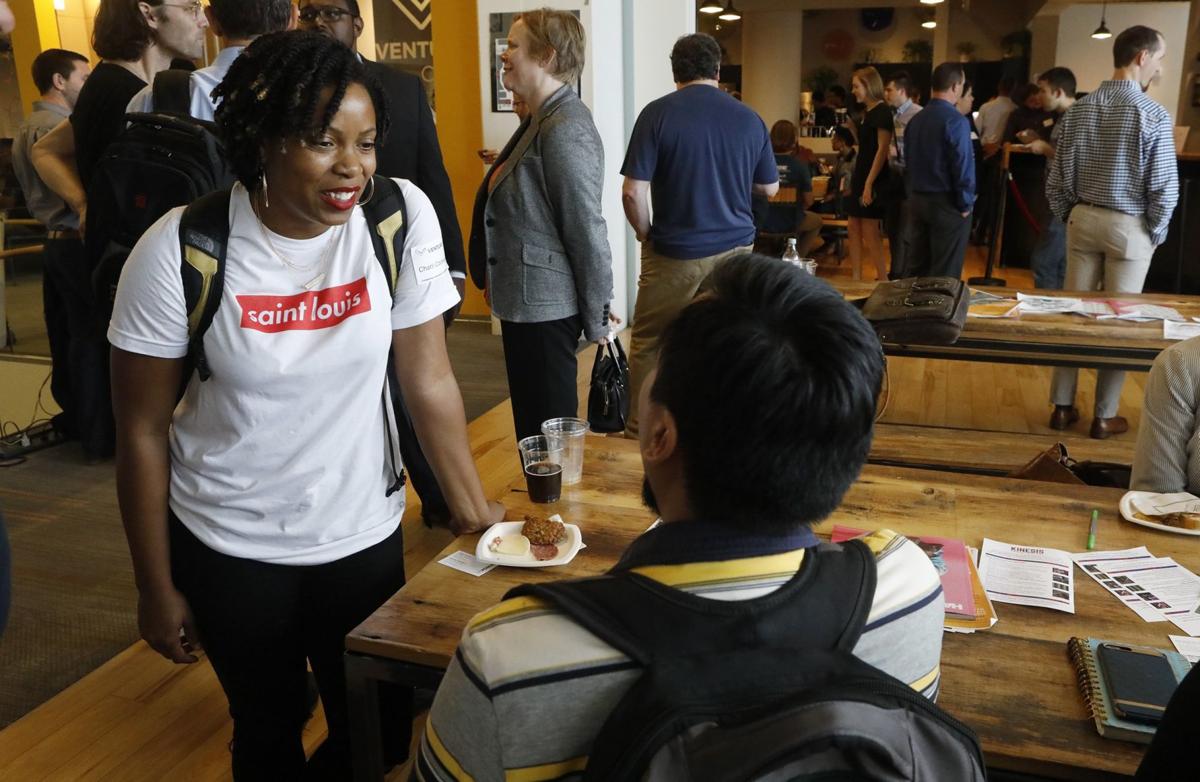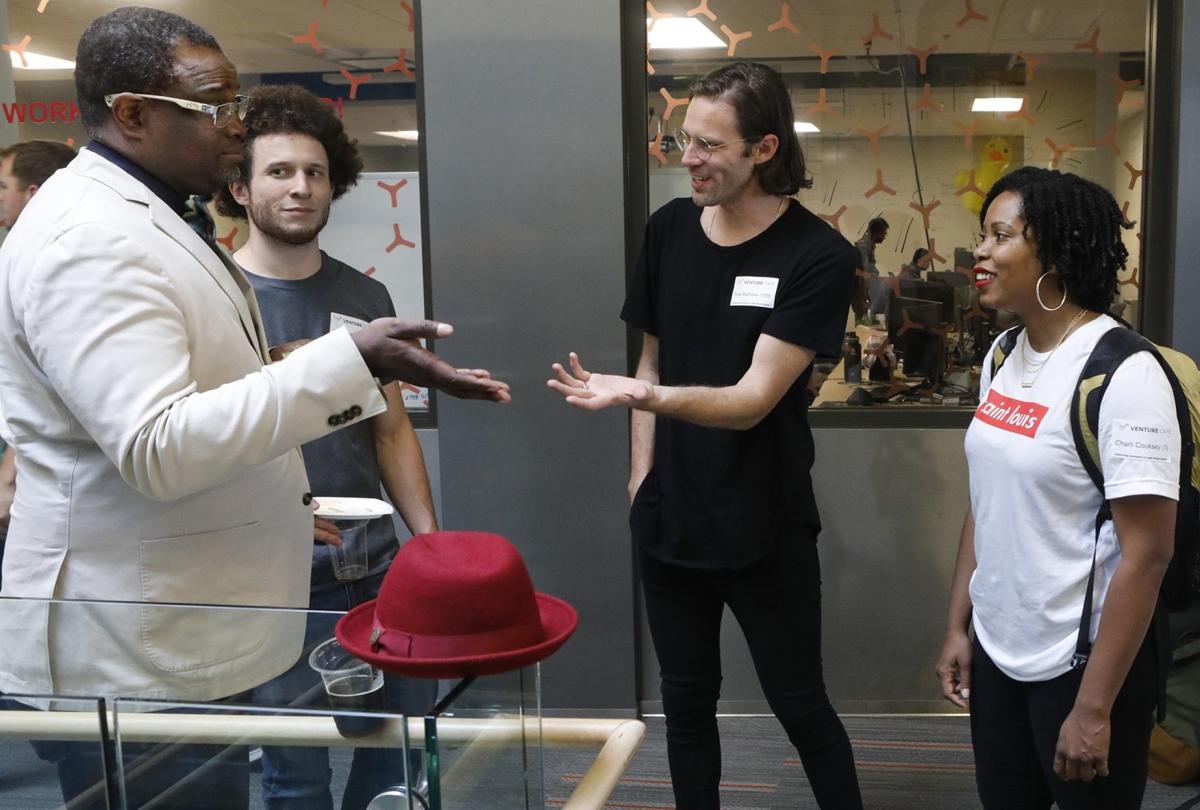 Tyrean Lewis has big long-term plans for his 2-year-old company, Heru Urban Farming and Gardening.
He would like to add to the half-acre he currently farms on two plots in Kingsway West and College Hill. And he wants to open a grocery store in his north St. Louis neighborhood, where it's difficult to find fresh produce.
So Lewis, 37, is applying to be in the inaugural cohort of the WEPOWER Elevate/Elevar Accelerator.
The six-month accelerator was designed for entrepreneurs such as Lewis. It is limited to applicants who identify as black or Latinx, with a focus on early-stage companies that have demonstrated traction. (Latinx, the gender-neutral term for people of Latin American origin, is an alternative term to Latino and Latina.)
WEPOWER's intent is to redesign the economic, education, health and justice systems by partnering with everyday people, said founder Charli Cooksey.
The Elevate/Elevar Accelerator is the nonprofit's way of addressing a continuing lack of investment in startups owned by people of color.
According to a study by the Stanford Graduate School of Business, about 87% of firms that received venture capital funding between 2007 and 2012 were founded by white people. Firms with Asian owners received 12%. The remaining 1% went to businesses with black or Latinx owners.
Those who make investment decisions are also overwhelmingly white: 82% of investors, according to a 2016 report by Deloitte and the National Venture Capital Association. Just 3% are black or Latinx.
There has been some progress by local organizations to be more inclusive of diverse entrepreneurs, said II Luscri, the managing director and assistant vice provost of Washington University's Skandalaris Center for entrepreneurship.
Washington U. recently received a JPMorgan Chase grant to join the Ascend 2020 Initiative, a multi-city effort to improve the pipeline for women and people of color in entrepreneurship. It also hosts IdeaBounce events, which are free to anyone who wants to receive feedback on venture ideas and make business connections.
"It's really exciting to have a flag raised and be invited in specifically," Luscri said. "Diversity of thought, diversity of background is so crucial."
He said that many existing accelerators are doing a good job of improving diversity, including Capital Innovators, Arch Grants and BioGenerator, but he acknowledged that more work is needed.
"I think some of the brutal reality is that black and Latinx folks have talents and gifts that are overlooked simply because of their identity," said Cooksey, who is black. "The targeted focus makes a broad impact. This is also about creating the next generation of business leaders who are co-creating solutions vs. top-down solutions."
The decision about who will get accepted to the Elevate/Elevar Accelerator will be influenced by the north city neighborhoods that WEPOWER has focused its attention on. Companies that apply can be based anywhere in the region, but residents of the 1st, 3rd and 21st wards will vote on the finalists in November.
The 16-page application to the accelerator opened in August, with a Sept. 15 due date. Four days after applications were available, 30 firms had started the process, Cooksey said. Interviews will be held in October, and the cohort will be announced in December.
"Our model is pretty new," she said. "We're building as we're flying."
There are 13 people on the Elevate/Elevar advisory board, and the program will follow the Village Capital Community curriculum, which uses a peer-review model.
"Basically, every month or so, the entrepreneurs will evaluate each other on core readiness competencies. Research shows that that has yielded stronger outcomes," said Cooksey.
The readiness markers include identifying problems, finding partners and preparing to scale the business. Those accepted to the cohort will have access to office hours in the Cortex district, where WEPOWER is based. They will be advised by career coaches, marketing professionals, accountants and attorneys.
Tyler Kelley, the co-founder of SLAM! marketing agency, has signed on to help the entrepreneurs develop their branding.
"For most businesses, (branding) is something that happens like five years in," said Kelley. "They don't have the resources or they don't think of it early on. We want them to know how to create a message and how to create sustainable growth."
Sustainability is one of the key desired outcomes of the accelerator. To move toward WEPOWER's goal of closing the racial earnings gap, the accelerator is looking for startups in growing industries, such as technology and health care.
St. Louis has the seventh-highest racial earnings disparity among the 48 largest U.S. cities, according to census data. In 2017, the average white household in St. Louis earned almost $67,000 a year; the average black household, $33,325.
WEPOWER believes creating more businesses in predominantly black and Latinx neighborhoods can help close that gap. Startups in the Elevate/Elevar Accelerator should have the potential to pay a living wage, Cooksey said, and future job openings should have limited education-degree requirements.
"We don't want lack of funding to be a barrier to these companies," said Cooksey. The nonprofit is still working out the accelerator's financial details, but the goal is for each firm in the cohort to receive $30,000 within the first couple of months of the program.
When the six months are up, she anticipates some of the businesses will be ready to hire staff or set up a brick-and-mortar shop. Entrepreneurs will pitch to potential investors and get connected to other means of support.
"We're creating an ecosystem of entrepreneurs," Cooksey said.